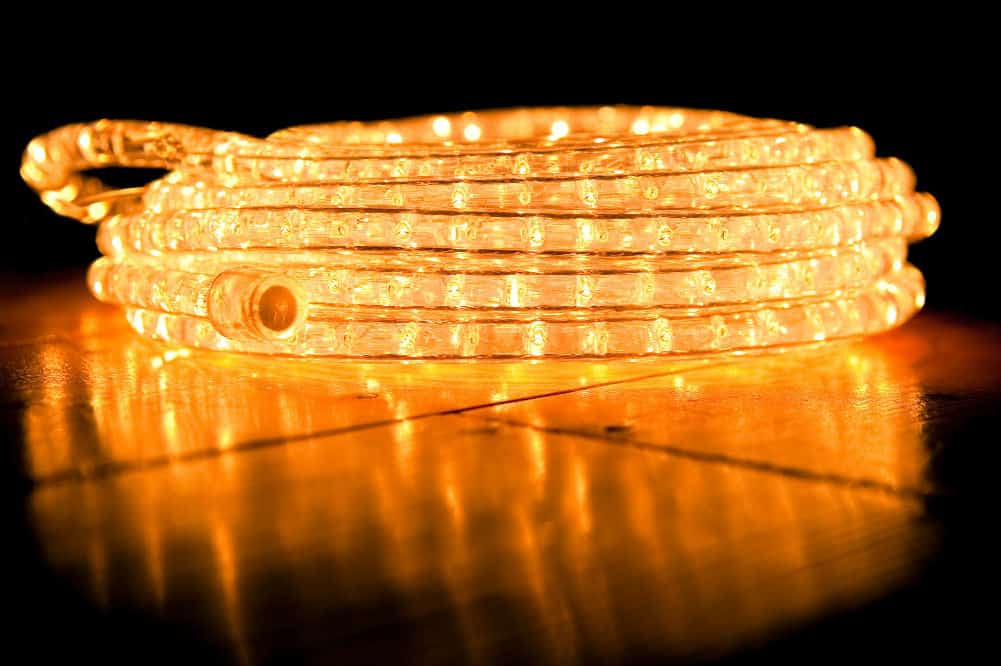 RV Awning Light Comparison Chart
Best Solar Powered Lights






LE LED Rope Lights with Remote, Battery Powered, Dimmable, Waterproof, 33 ft 120 LED, Daylight White, Indoor Outdoor Light Ropes and Strings for Deck, Patio, Bedroom, Boat, Camping Lighting and More
Twinkle Star 300 LED Window Curtain String Lights Wedding Party Home Garden Bedroom Outdoor Indoor Wall Decorations, Warm White
Brightown Outdoor String Lights 25FT G40 Globe Patio Lights with 27 Edison Glass Bulbs(2 Spare), Waterproof Connectable Hanging Light for Backyard Porch Balcony Party Decor, E12 Socket Base, Black
AMIR 200 LED Solar String Lights (150 LED, Warm White)
[UL Certified]Outdoor LED String Lights,17 feet 50 LEDs Mood Lighting Strands,Diamond Strawberry C3 Bulbs,Colored Christmas Lights,for Patio Garden Holiday Wedding Decor-MAXINDA (C3, Multi)
Camco Retro Travel Trailer Party Lights | Features an 8' Strand with (10) Travel Trailer Lights | Perfect for RV Awnings and Campsite Décor (42655)

LE LED Rope Lights with Remote, Battery Powered, Dimmable, Waterproof, 33 ft 120 LED, Daylight White, Indoor Outdoor Light Ropes and Strings for Deck, Patio, Bedroom, Boat, Camping Lighting and More

Twinkle Star 300 LED Window Curtain String Lights Wedding Party Home Garden Bedroom Outdoor Indoor Wall Decorations, Warm White

Brightown Outdoor String Lights 25FT G40 Globe Patio Lights with 27 Edison Glass Bulbs(2 Spare), Waterproof Connectable Hanging Light for Backyard Porch Balcony Party Decor, E12 Socket Base, Black
Best Solar Powered Lights

AMIR 200 LED Solar String Lights (150 LED, Warm White)

[UL Certified]Outdoor LED String Lights,17 feet 50 LEDs Mood Lighting Strands,Diamond Strawberry C3 Bulbs,Colored Christmas Lights,for Patio Garden Holiday Wedding Decor-MAXINDA (C3, Multi)
RV Awning Light Reviews

If you want your RV to have awning lights that make your vehicle the talk of the campsite then you must check out Lighting Ever's LED Dimmable Rope Lights. These rope lights have so many options and features that you'll need a whole two-week vacation to try them all out.
The rope is a massive 33 feet long and contains no fewer than 120 individual LED lights. They can be powered by 3 AA batteries so even if there is no electrical supply they can still be used.
There is also a remote control which enables you to set the lights to flicker in 8 different modes which include waves, sequential, chasing and twinkle. You can have your very own light show and be the envy of your fellow campers.
Another great feature is the ability to set the lights to come at a certain time each day and remain on for up to 6 hours. Last, but not least, the rope lights are fully waterproof so even if the weather takes a turn for the worst your lights will still be shining.
Pros
Waterproof
Battery powered
Multiple light mode options
Timer function
Cons
Uses up batteries quickly
Rope can discolor due to sunlight
CHECK LATEST PRICE ON AMAZON.COM

String lights can add a touch of decoration to walls, windows and curtains, and they certainly do so when they are used to brighten up an RV awning. We checked out a few and have no doubt that the best RV awning string lights are these ones produced by Twinkle Star.
The first thing to point out is that they require a 100v electrical supply so they are not suitable if you are taking your RV to camp in a remote spot with no power other than the sun. Assuming you are on a campsite with power and have plugged it in, you will now see 300 warm white LED lights.  They will form a curtain which measures 9.8 feet by 6.6 feet and produces a beautiful and decorative feature for your awning.
When they are alight, you can set them to flash in 8 different patterns. These include twinkling, waves, sequential and slow fades, all of which will add to the atmosphere as you relax in your RV. Even if you get some rain, there is no need to switch off, as they are completely waterproof.
Sale

Twinkle Star 300 LED Window Curtain String Lights Wedding Party Home Garden Bedroom Outdoor Indoor Wall Decorations, Warm White
8 Modes settings: Includes an easy-to-understand adjustment of settings: combination, in waves, sequential, slogs, chasing/flash, slow fade, twinkle/flash, and steady on.
Excellent High Quality: 6.6ft*9.8ft(width*length), 300 WARM WHITE LED lights. UL Certificated Output and wire: 29V Voltage Safe Curtain Lights with UL certified, leads to 29V safe output by UL plug-in transformer.
Easy to Use: Directly plug in and unplug it for power on and off. US standard outlet, voltage 110V. Leading wire: 9.9 ft.
Perfect Decoration: WATERPROOF(IP44) Perfect for indoor and outdoor decorations. Christmas, party, Valentine's Day, wedding, home, window, bathroom, festival, Holiday, shows, restaurant, hotel, commercial building, shopping center etc.
This LED curtain lights will make your life lovely. NOTE: ONLY STRING LIGHTS, NOT COME WITH A CURTAIN, MAINLY USED FOR CURTAIN DECORATION.
Pros
Forms a 10 x 7 ft. curtain
8 different twinkling modes
Waterproof
Remote controlled
Cons
Require a power supply
Power lead needs to be longer
CHECK LATEST PRICE ON AMAZON.COM

With many RV awning lights utilizing LEDs it is still nice sometimes to have lighting that uses good old-fashioned light bulbs. To that end it is why we have chosen Brightown G40 Globe String Light as the best RV awning bulb lights.
The string of light bulbs runs to a maximum length of 25 feet so it gives you plenty of scope to hang them around your awning in a decorative pattern or a simple string. There are 25 light bulbs in the string so you can space them around 12 inches apart if you are hanging them in a single line.
They are powered by 110v electricity so will need to be in a location where you can hook your RV up to a power source. If you want to go all in you can connect up to 4 strings of lights together and really light up your campsite, although you might want to make sure the people in the next RV don't mind the brightness.

Brightown Outdoor String Lights 25FT G40 Globe Patio Lights with 27 Edison Glass Bulbs(2 Spare), Waterproof Connectable Hanging Light for Backyard Porch Balcony Party Decor, E12 Socket Base, Black
【Dimmable Compatible & Energy Saving】G40 outside string light come with 25 glass bulbs and 1 spare bulb. 1.5 inch light bulbs have E12/C7 candelabra socket base, 5W per bulb, warm white dimmable string light help you to save more electricity bill.
【Connectable & Portable】25 hanging sockets, 6 inch lead with male plug, 12 inch spacing between bulbs, 6 inch tail with female connector, total length 25 feet. End to end connect up to 3 strands. Portable size for easy carrying and storage
【Safety & Durable】UL certified deck lights is built with weatherproof technology, which can withstand extreme temperatures, rain, wind, and damp climates. Safe and durable electric bistro lights either with a built-in spare fuse for easy replacement
【Practical & Easy to Install】This outdoor decorative light string is very easy to install with a cable tie or cup hook, fix it or place it anywhere as you need. flexible and practical, a light bulb that goes out does not affect other lighting bulbs
【Widely Used & Warranty】Our commercial lights are the perfect decoration for balcony terrace, garden, Bistro, pergola, gazebo, tent, barbecue, city roof, market, cafe, umbrella, dinner, wedding, birthday, party etc. Please contact the seller directly if you have any quality problems. For Bulbs replacement, please search B00R25V92Y
Pros
Simple to set up
25-foot string length
Clear, bright bulbs
Can connect up to 4 strings together
Cons
Bulbs are very fragile
Not waterproof
CHECK LATEST PRICE ON AMAZON.COM

For some RV awning lights, you'll need to have a power supply. For others a steady supply of batteries is needed to power them. But what if you have neither? Simple… solar powered RV awning lights and the best we have found are the AMIR Solar Powered String Lights.
These solar powered lights have a solar panel on a stake which means you can stick it in the ground during the day as it soaks up the sun's rays and charges its permanent battery itself. Then at night, you have all the power you need to switch on your RV awning lights.
There are a total 150 LED lights in the 33 feet long string which utilizes very thin copper wire to connect them all. This means the string is extremely flexible, allowing you to twist and position the lights as you wish. The thin copper wire also means it is almost invisible when the bright lights are on.
Other features include auto on and off setting plus you have the option of having the lights on constant or in a flashing mode. Although they depend on the sun for power, if it decides to hide and the rain clouds come calling there's no need to panic as the lights are fully waterproof.
Pros
Solar powered
Flexible and thin copper wire
Easy to shape
Waterproof
Cons
CHECK LATEST PRICE ON AMAZON.COM

Let's face it; white lights can be pretty but there's nothing to beat a bit of color, which is why we went looking for the best multicolor lights for RV awnings. We think we've found a worthy winner with the Maxinda Outdoor LED String Lights. The color light string is just under 19 feet long so it isn't the longest by any means but it's certainly one of the most colorful.
The string has a total of 50 diamond shaped LED lights which are not only energy saving, they also come in an array of colors which include red, yellow, green, white and purple. Unfortunately, there are no sequences or flicker modes, so it is simply a case of switching them on and enjoying their color.
Although they don't flicker as such, because of the LED's diamond shape, and the cover which has a textured surface, there is a sense that they flicker, especially if they are moved by a breeze. If that breeze happens to be accompanied by some rain clouds you can leave the lights on as they are waterproof.
Pros
Multiple colors
Flicker effect
Low-energy LEDs
Waterproof
Cons
Bulbs are very small
The string is a bit short
CHECK LATEST PRICE ON AMAZON.COM

Being able to take a break in your RV should be fun, and we wanted to extend that fun to our next set of RV awning lights. They are made by Camco and each of the light casings is in the shape of a retro travel trailer. Now if that doesn't qualify them for the best RV themed lights we don't what will.
It's not the biggest set of lights your likely to see as the string is only 8 feet long and there are just ten lights on it, so it might mean you need to buy more than one set if you plan to have them strung along a normally sized RV awning.
This set of lights is certainly colorful as it has retro trucks colored green, red, yellow, purple and blue, and when they are switched on they make a very pleasant display. A power supply is needed to power the lights and in case there is a power surge lights have overload protection. They also come with two spare light bulbs and a spare fuse.
Sale

Pros
Fun retro truck lights
Multiple colors
Overload protection
Spare fuse and bulbs
Cons
Very short string
Bit expensive for just 10 lights
CHECK LATEST PRICE ON AMAZON.COM
RV Awning Light Buyers Guide
Benefits of Having RV Awning Lights
There will be many locations where you park your RV where the only light source at night is the moon. Therefore, having RV awning lights can be a very important means of ensuring that you and your family can walk safely around your RV at night.
The other main reason you would want to have RV awning lights is for the fun in making your RV look more colorful and decorative. There are plenty of people who bedeck their homes with amazing light displays at Christmas, so there's no reason for you not to do likewise for your RV, and not just for Christmas.
Things to Consider Before Buying an Awning Light
How are they powered?
Do the lights work from batteries, or need an electricity supply?
String Length
Is the string long enough for your awning? If not, you may need to buy two strings.
Always on or flicker mode?
If you want the most decorative lights, choose those that have different flashing modes.
Waterproofing
For outdoor use, you should preferably choose RV awning lights which are waterproof.
Setting Up
How easy or difficult will the lights you purchase be to set up and attach to your awning?