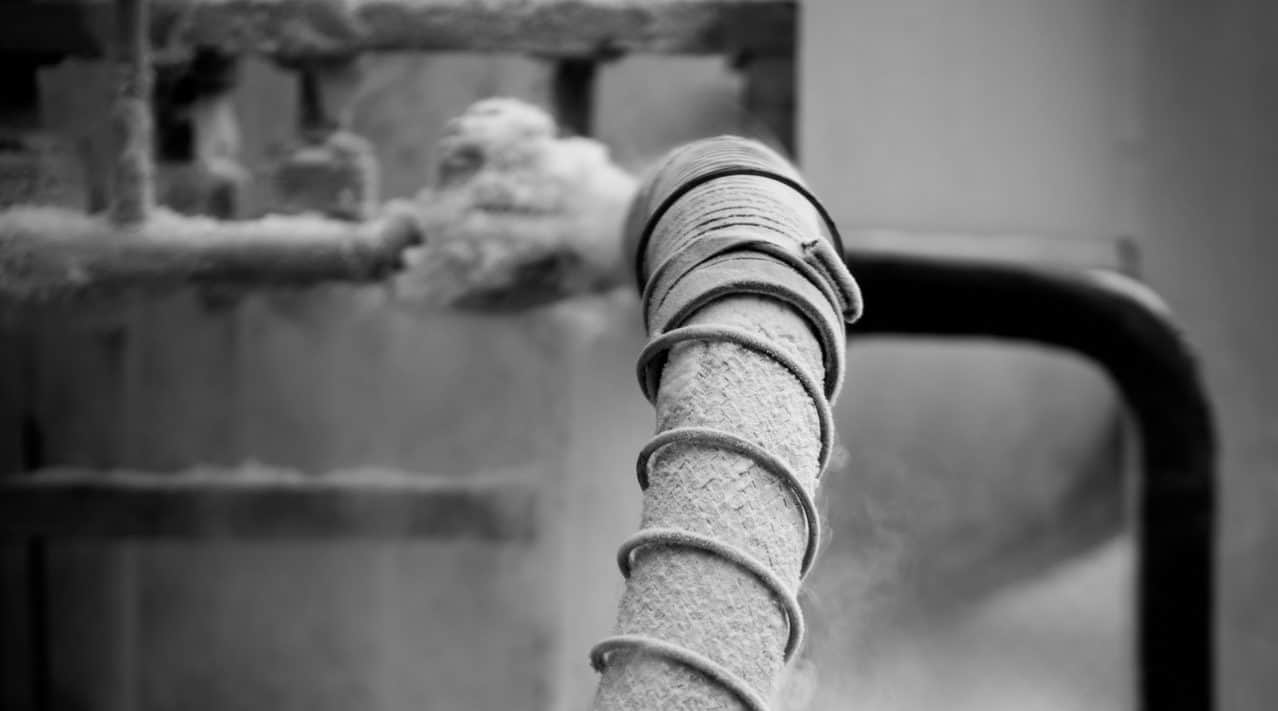 Best Heated Water Hoses & Heat Tape For RVers
Most Reviewed RV Heat Tape





Camco 25-Foot Heated Drinking Water Hose | Features Water Line Freeze Protection Down to -40°F/C, an Energy-Saving Thermostat, and Includes Adapter for Connection to Either End of Hose (22922)
Camco 25-Foot Heated Drinking Water Hose | Features Water Line Freeze Protection Down to -20°F/-28°C & Energy-Saving Thermostat | Includes Adapter for Connection to Either End of Hose (22911)
Pirit Wrap-On Pipe Heating Cable - 30-Feet, 120 Volt, Built-in Thermostat, Low Wattage - 31030
Easy Heat AHB-130 Cold Weather Valve and Pipe Heating Cable, 30-Feet
HEATIT JHSF 24-feet 120V Self Regulating Pre-assembled Pipe Heating Cable
It's often said that the devil is in the details, and it's no different with RVing. Although the water hose might not be the first thing that springs to your mind when you think about your next holiday, it's important nonetheless.
You don't want to hit freezing temperatures and find that your hoses aren't up to the task! In this article, we go over some of the best RV parts when it comes to plumbing so you can rest assured that your pipes will last through the winter without any problems
Best RV Hose Heater Reviews
This 25-foot hose is ideal for campground use, especially in the colder months. With its water line freeze protection and heat regulation, you can use it in temperatures as low as minus 40 degrees Fahrenheit. If you're a cold weather traveler, add this to your wish list. Its heat-shrink strain relief also means changes in temperature will not cause any damage.
As it's BPA free, the water running through it is drinkable, without leaving a plastic-like or bad taste in your mouth. The interior is nickel-plated, preventing corrosion inside, and it's coated with weatherproof PVC, so you can use it in all conditions. It's also reinforced with kink resistance so it works well all year round, even after it's been packed away for some time.
Paired with a matching fitting, the hose can be plugged easily into the campground or RV power source. Operating at 120V AC / 2.27 amps, it is simple and accessible.
This safe for drinking water hose is just great for any RV owners. With its energy-saving thermostat, operating at 120V AC, you can protect your hose down to minus 20 degrees Fahrenheit. Although these temperatures are not as low as other products available allow, the price is cheaper than most on the market.
There is a slightly more expensive version available, which protects to minus 40 degrees Fahrenheit. This provides you with more of an option for your specific needs and is still relatively cheap.
That said, the budget price does not reduce its effectiveness. In fact, this pipe still guarantees a plastic-free taste to your drinking water.
Moreover, in comparison to the more expensive versions, this heated hose actually comes in an array of lengths. It also includes female-to-male adapters, so you can connect it straight to the water supply via either end of the hose, fitting all your needs.
The WRAP-ON pipe heating cable is used to heat RV hose pipes which do not self-heat. All you need to do is wrap the cable around your hose, and plug it into your power source. This should insulate your hose pipe from the outside in.
With its press-to-test button, you can test the heating cable before installation. Then, the built-in thermostat means the cable will automatically turn on at 38 degrees Fahrenheit. This is so the pipe won't freeze up, as long as the temperature remains above minus 50 degrees.One of the best elements of this cable is its energy efficiency. It actually uses up to 65 percent less energy, compared other cables. Specifically, it uses two watts per foot, instead of the usual seven watts per foot.
The cable is compatible with any hose you may already have, including PVC, CPVC, or metal pipes, such as copper. It also comes in a number of lengths, so it is very versatile. You won't need to buy a new multi-purpose hose if you already have an existing one.
The Easy Heat valve and pipe cable attaches to any pipe, heating it from the outside in. It is quick and simple to install, and its PVC outer jacket means it lasts through all weathers. The built-in energy-saving thermostat and tough, inner PVC insulation keep your fresh water pipe warm, throughout even the coldest weather.Coming in an array of lengths, it is suitable for all metal and rigid plastic pipes. However, if your pipe is over ¾-inch in diameter, two separate cables on opposite sides of it will do the trick.
If your pipe is plastic, it is recommended to place aluminum foil between the heated cable and the hose. It also requires ½-inch fiberglass insulation between the cable and metal pipes.
To secure it in place, simply use application tape, and then plug it into the camping ground outlet. In the winter months, it will keep your water running in temperatures of up to minus 40 degrees Fahrenheit.
HEATIT is another heating cable to be attached to the outside of your current campground hose. It is self-regulating, so will turn on automatically depending on the outside temperature and will not overheat. It is also energy efficient, operating at three watts per foot.It's ideal for wrapping around rigid plastic and metal pipes, including sewer hoses, and comes in multiple lengths. This makes it great for any pipe you may already have, especially if you don't wish to spend any unnecessary money.For protecting pipes wider than 1.5 inches in diameter, you need to double it up, by putting cable above and below the hose.
For best results, it's recommended that you add at least half an inch of insulation material to the hose, especially in extreme freezing conditions. However, you must be aware that the lowest workable temperature of this cable is minus 10 degrees Fahrenheit.
FAQ'S for RV Heated Hoses
When Should I Buy a Heated Hose?
If you are planning on taking a trip to the RV campground in extreme weather conditions, a heated water hose works well to make sure the pipes don't freeze.
If you're planning on replacing your hose, then it's a good idea to upgrade with a heated hose at the same time. If your hose is fairly new or your budget is limited, then the heating tapes, or cables, are a good alternative.
Whichever you choose, check the temperature limit to ensure it's low enough for your needs.
Most of the good freeze-protection hose pipes are kink-free and tangle-free. If storage is an issue, you'll be pleased to note that these take up little space and pack away neatly after your RV holiday.
Heated Hose vs Heated Tape?
Heated Hose
PROS
Has everything you need all in one place, so saves you buying anything else.

Drinking-water safe, so you can rest assured that your water tastes pure.

Coated in PVC to avoid damage from the elements.
CONS
Heated Tape
PROS
Is perfect for anyone who already has a hose and doesn't wish to buy another.

A lot cheaper than buying an all-in-one heated water hose.

Versatile, so you can use it in multiple locations.

Some will protect to lower temperatures than the heated hose.
CONS
You have to spend more time setting it up than a heated hose.

For wider pipes, double the length is required.
Do I Need a Thermostat?
Most good heated cables and heated hoses have thermostats built in. If you already have a self-regulating hose or heating cable, you will not need a thermostat to regulate the pipe temperature.
However, if you don't purchase a self-regulating hose, or you don't trust it to work automatically, a thermostat is useful.
What Length Should I Get?
You should purchase a longer hose than you think you will need; it can then be used in most situations. 50 feet is generally the ideal length, then you can be sure that it will reach the nearest socket even if the hook up is on the other side of your camper
Otherwise, if purchasing a heat cable, note the length of your current hose, and purchase a cable with a similar length (or double for a wider hose)
Maintenance Tips
Storing your hose properly is essential to keep it working for longer. Simply coil it up neatly, and not over tight, within temperatures that aren't too extreme.
In order to clean the hose after use, create a water and bleach mixture by following the instructions on the bleach bottle. Run this mixture through the hose to remove any bacteria or mold within, and then rinse thoroughly.
Just remember that every hose or cable is different, so the specific hose's manufacturer's instructions should be followed.