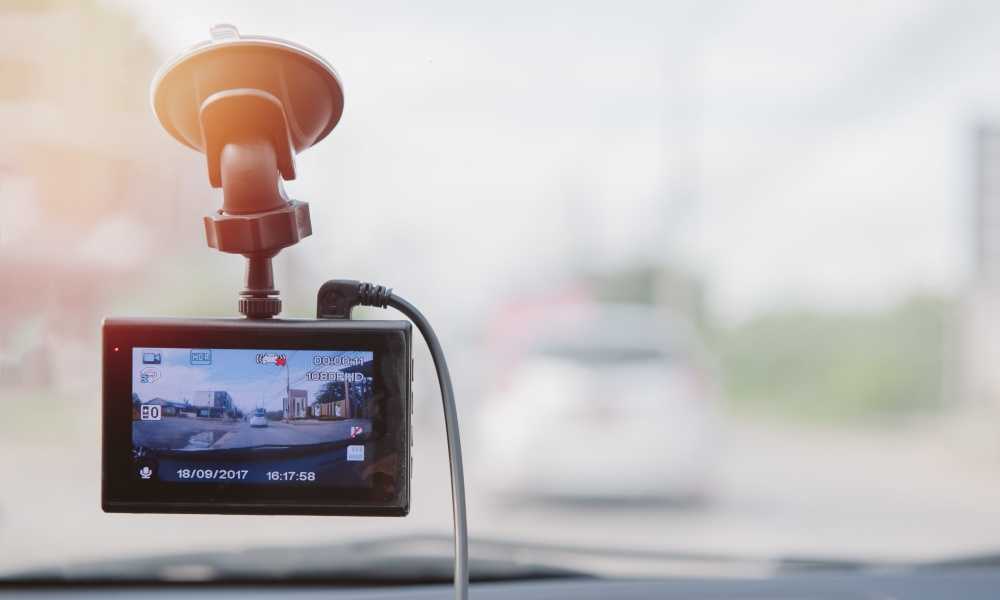 Everyone knows that driving an RV means you're going to need to be more aware of your blind spots. RV's are notorious for taking up a lot of space. Thus, it can sometimes be easy to overlook other cars in your rearview mirror. To help increase your safety, you should  consider investing in RV backup cameras.
These cameras will give you extra vision in the spots you need most and can keep you from  causing an accident. They are also great in most weather conditions and can help you monitor other objects that may prevent you from driving smoothly during the day or night.
Comparison Chart





Backup Camera System - 4 Camera Setup with Quad View Display (RVS-062710) by Rear View Safety
Rear View Safety Backup Camera System with 7" Display (Black) RVS-770613
4Ucam TWO Digital Wireless Camera + 7" Monitor Quad-view Split screen for Bus, RV, Trailer, Motor Home, 5th Wheels and Trucks Backup or Rear View
4UCAM WiFi Backup Camera for iPhone/iPad and Android
Iball 5.8GHz Wireless Magnetic Trailer Hitch Rear View Camera

Backup Camera System - 4 Camera Setup with Quad View Display (RVS-062710) by Rear View Safety

4Ucam TWO Digital Wireless Camera + 7" Monitor Quad-view Split screen for Bus, RV, Trailer, Motor Home, 5th Wheels and Trucks Backup or Rear View

4UCAM WiFi Backup Camera for iPhone/iPad and Android

Iball 5.8GHz Wireless Magnetic Trailer Hitch Rear View Camera
Best RV Backup Camera Reviews
1. Best Overall - Rear View Safety Backup Camera System
This camera kit is designed to come with all the components you'd need to set up a four-camera system with quad view displays. The setup may be complicated, but all components that are needed to install the rear view camera are already in the box. This means you'll save time having to hunt down each component.
Summary
This unit comes with a 7-inch TFT LCD color monitor which has both single, double, triple, and quad camera options. Two heavy-duty cameras are also included, meaning you don't have to worry about replacements. All of the cameras are waterproof and have a 120-degree view angle. All cameras have night vision and come with infrared lighting. The whole system is included in the kit, and it is easy to install.

Backup Camera System - 4 Camera Setup with Quad View Display (RVS-062710) by Rear View Safety
7" TFT LCD color monitor with single, double, triple and quad viewing options
Two heavy duty backup cameras each with an IP69K waterproof rating and a 130 degrees viewing angle
Two heavy duty side cameras each with an IP68 waterproof rating and a 120 degrees viewing angle
All cameras have excellent night vision with infra-red lights (Backup - 18 lights, Side - 9 lights)
System comes complete with all mounts and cables and is ready for installation right out of the box
2. Best Wired - Rear View Safety RVS-770613 System

This rearview camera comes with all the features anyone would want in a rearview camera system. This includes being waterproof, producing super-sharp pictures, three channels, infrared technology, distance, mirror, audio, auto dimming, and a 130-degree viewing angle. All these features can be customized through the display, and you can easily install the unit into your RV.
Summary
The unit is completely waterproof and has the highest IP rating on the market. The monitor has a high pixel resolution of 800 x 480 and provides a sharp image no matter what the weather throws at you. There is also a three-channel multiplexer installed in the system which can handle up to three cameras at the same time. It features both infrared and  night vision technology, making it perfect for traveling both day and night. The distances on the monitor can display grid lines which can help you back up and park.

The multiplexer controls can be switched between mirror and normal images. This allows you to connect cameras as a backup for switching. There is included audio which has a built-in mic and speakers, so you can get both audio and visual in your rearview camera. The camera will automatically dim anytime the brightness is too high. And lastly, the viewing angle is 130 degrees.
Sale

Rear View Safety Backup Camera System with 7" Display (Black) RVS-770613
Color CCD backup camera with 130 degree viewing angle.
18 infra red lights allow you to see up to 50 feet even in the darkest night
Backup camera is completely waterproof with an IP69K rating
7" DIGITAL TFT LCD rear view color monitor with universal mount
System comes complete with a 66' cable with aircraft grade connections and all components necessary for installation.
3. Best Wireless - 4UCam Digital Wireless Camera
The 4UCam has two digital wireless cameras which each have a 7-inch monitor quad viewing system. This is perfect for larger vehicles such as buses, RVs, trailers, motor homes, and any other set of wheels that needs wider coverage of blind spots. The two digital wireless cameras have no interference and static, a common issue you will find with other wireless models. Unlike other models before this, it gives crystal-clear images even though it has a wireless connection, thus providing you with the best of both worlds.
Summary
The quad view monitor gives you options of either multiple or single views. The SD card allows you to record footage. The whole camera is covered with a metal case which is shock resistant and waterproof. The 11 high-powered IR LEDs offer you up to 15 feet of night vision and high-resolution CCD. It has a completely wireless system, which means you won't have to waste your time installing extra wires or cables in your RV. It comes complete with everything you'd need to install it.
4. Best Budget - 4UCam Wifi Backup Camera
The 4UCam Wi-Fi camera allows you to stream rearview camera footage onto your smartphone, iPad, or Android device. It comes complete with everything you need to install it. This unit is small and compact, unlike other units that you have to mount on your RV. This unit can help you avoid accidents, injuries, and help increase your safety. The new system comes with a new free application and is compatible with iPhones, tablets and some Android devices.
Summary
TheWi-Fi backup camera can stream to your smart devices. The product supports all iOS systems and Android devices. Download the application and you can see the camera footage on your iPhone, iPad, and, or Samsung device. The phone is connected to the camera feed with wifi networks, and you can still receive incoming calls or dial. But you will need 3G or 4G while using the system. The video image has a 0.1-0.2 second delay. This unit is only good if you're planning to travel to locations that are supported by your data plan; it cannot  be used in remote areas.

4UCAM WiFi Backup Camera for iPhone/iPad and Android
WIFI IR Back-Up Camera shows video on your smart phone allows you to see what is behind you before you back up
Comes complete with everything you need to install. (No router, or phone company signal require) Installation is easy, just connect 12V power to the WiFi transmitter/camera.
Avoid accidents and injuries in your Car, Van, SUV, RV, or delivery vehicle, install on the back of your car, and see what's behind at all time.
IP 66 Waterproof License plate Camera 110 degree wide angle viewing, with Night Vision.
Free APP "New Sight" download, New updated hardware.
5.  Best Hitch - iBall Wireless Camera
Do you enjoy camping or traveling to remote locations but hate the annoying process of hitching the trailer to your vehicle? Sometimes with an RV or a motorhome, it's almost impossible to line up your vehicle correctly.
With this newer model, all of your problems will be in the past when it comes to rearview monitoring and guide lines. The iBall hitch camera is designed to be an easy-to-use wireless hitch camera and allows you to hook it up to your RV or trailer. It works on both standard and gooseneck trailers and has a power time of up to 3 hours.
Summary
The iBall camera comes with a 3.5-inch color LCD monitor with clear rearview viewing. The camera only takes a few seconds to install and is easy to set up. The iBall has industrial-strength magnetic mounting which means you won't have to damage your vehicle when trying to install it. It has a durable design which is perfect for any weather conditions in any season.
The unit functions with 5.8Hz wireless transmission and gives a clear viewing experience. Use it on any vehicle. The camera has a 25-foot transmission distance, as long as there are no obstructions. The batteries are rechargeable lithium ion batteries which can be charged with a USB cable. The camera gives you 120-degree vision and ensures optimal visibility.

Iball 5.8GHz Wireless Magnetic Trailer Hitch Rear View Camera
Wireless Transmission - Up to 25-foot range using a 5.8 GHZ transmitter/receiver
Color Monitor - 3.5" LCD plugs into the vehicle's dashboard
Magnetic Camera Mount - camera mounts anywhere with no hardware! NO WIRING - ready to use, unlike inexpensive license plate cameras
Battery life will last for about 3 hours of continuous use
The perfect tool to connect your vehicle to any trailer in seconds -- Boat, Camper, Horse, ATV, Livestock, Trucks, and More.
BUYER'S GUIDE
Things To Consider Before Buying A Backup Camera

There are a few different factors that you should consider when purchasing a rearview camera. They are listed below.
Sensors

Most of the backup cameras will either use CMOS or CCD sensors. These sensors work by converting light signals in two different ways. A CMOS sensor will use less power and is better in low-lit conditions, but a CCD sensor is better when adapting to lighting scenarios. Depending on which environments you are driving in, you may need a different type of sensor. There is no sensor that is better than the other; you have to assess what type of driving conditions you're going to be facing.
Parking Lines

Many backup cameras can provide you with onscreen guidelines which can help you position the RV when you're trying to park in a crowded area. This can be very helpful for those people who tend to be horrible at parking. Instead of risking scraping your or someone else's car, you can use the parking lines to help assess how to park. They will help guide you through the distances you are away from other cars. If you don't want the parking lines to show, you can easily turn the setting off.
Mirror Images

This is a feature of where the monitor will reverse and mimic what's in the rearview mirror. This is especially important when you're trying to monitor pedestrians or other obstacles in crowded locations.
Viewing Angle

A rearview camera can help give you both horizontal viewing angles and an expansive 190-degree angle. The wider the angle, the more you will be able to see.
Low Lights

This is the amount of light which you need for a decent picture. At night you should have around 0.1 lux, and in the daytime, you should have around 10,000 lux. Cameras can give a clear picture with 0.1 lux. Make sure you understand what type of weather conditions you're going to be driving through.
Mounting
When purchasing a rearview camera, you should always make sure that your preferred method of mounting is one of the feature. There are some older models which can't be mounted on your RV. Make sure that you select a camera with your preferred mounting styles.
Wired vs. Wireless

When trying to decide which type of rearview camera to buy, you will need to know if you want to install either a wireless model or a wired model. These each has their strengths and weaknesses, so be prepared with the knowledge of what each type offers.
​Wired Rearview Camera

Wired rearview cameras are often high quality and are very reliable regarding capturing video and pictures. The only issue is that they aren't as convenient as wireless models. To install these models, you will have to wire your vehicle and learn how to accommodate the camera system you purchase.
You can hire a professional who can install it for a price, but do you want to be spending extra money just to install an already expensive rearview camera? For longer RVs, the installation process requires even more wiring and work, thus making it difficult to install for a reasonable price. So, in review, you should choose wired rear view cameras only if you want to have the best possible quality.
​Wireless Rearview Cameras

Wireless is going to be a lot easier to install and don't require you to shove out extra money for installation. This can save you money regarding investing in a better wireless camera instead of having to save up for crazy installation prices. The wireless systems do have a chance of having interference from other frequencies such as radios, so you will need to be aware of that. Wireless cameras also allow you to have a simple dashboard monitor and you can even stream to your mobile devices.
Backup Camera Field Of View

When you're purchasing a rear view camera, you're going to want to know the best angle to choose. This is because it highly influences the crisp and clear image you get when streaming to the monitor or TV.
Backup Camera Field Of View

A rearview camera can help supplement as a rearview mirror. It's great for larger vehicles and RV's because it can function as a way to keep sight of your blind spots. This can help increase your safety regarding both parking and driving. Every car has blind spots, and drivers usually can't see where those blind spots are no matter how hard they turn their mirrors. Many accidents can be prevented through the use of rearview cameras, as they give you access to preventing accidents before they happen.

The standard rearview camera can be mounted onto the back of the RV and will feed camera footage to a screen that is mounted near your steering wheel. It's essentially a TV which works similarly to a security camera. One feature that is unique to rearview camera systems is that it can provide a mirror image, thus preventing accidents before they happen.
What Determines View Angles

Camera angles are a product of two different factors: the sensors and the lens. For larger sensors, this can provide you with a wider angle. A 1/4-inch sensor can support either 60-90 degree angles, and a 1/3-inch sensor can support 120 degrees. Many cameras will  come with large fields of views, but you need to make sure that the sensor is adequate. An increased field of view isn't good if you can't improve the effectiveness of the cameras.
​Comparing View Angles

When deciding which rearview camera to mount on your RV, there are many important features to keep in mind. One of the most important features is going to be the view angle. Each view angle has its own pros and cons. As a rule of thumb, the wider the angle, the more disadvantages you're going to have. You don't need a very wide view angle to help you check your blind spots, so overdoing it isn't going to give you much benefit.
60 Degree

This is the narrowest view angle that you're going to see available on the market. It's usually not the best of choices, and that's because it only provides 30 degrees of view past the center of the camera. The problem is that in most cases, it does not provide you with enough coverage of the vehicle's blind spots. This defeats the purpose of having a rearview camera in the first place. This means it's essentially a replacement for main rearview mirrors but doesn't offer many benefits. These cameras can benefit you while driving, but you would benefit even more from a wider viewing angle.
​90 Degree

The next upgrade to viewing angles that you're going to find on the market is 90-degree angles. This should be the range you should be aiming for if you're trying to purchase a rearview camera. This means that you will be getting around 45 degrees coverage from the cameras centerline.
This gives you enough viewing angles to see oncoming traffic and pedestrians. While these cameras can cover a vehicles main blind spots, they only provide a moderate amount of coverage. This means you'll still have to check the camera and mirrors to ensure that there isn't anything in your blind spot. These cameras should be what you aim for if you're starting out, but they aren't the best choice for viewing angles.
120 Degree

The next viewing angle is a 120-degree view angle. This is going to be the best choice when you're choosing a rearview camera for your RV. It will give you a wide field of clarity and give you even more viewing than the other models. These cameras give you 60 degrees of coverage from each centerline, and this allows you to not only see the RV's blind spots but also make sure there are no other objects that are coming into the camera's field of view. The only downside to a 120-degree camera is that it's going to be more expensive and harder to display the image as clear.
​210 Degree

Lastly, the largest view angle that you're going to see on the market for rearview cameras are the 210-degree models. They are not worth the price and often defeat the purpose of a rearview camera. The issue with these cameras is that they will give you more view, but reduce the accuracy and clear image that you would see displayed on the TV monitor. Thus, it makes it hard to spot any objects that may be hazardous when driving. This essentially defeats the purpose of a rearview camera and isn't worth the extra money that you're going to have to shell out.
RV Backup Camera Accessories To Consider?

When you're choosing your purchase of a rear-view camera, there area few accessories you can consider to help make your RV rearview camera better. They are listed below.
Backup Camera Cable Adapters
If you've purchased a wired camera, you're going to want to invest in backup wires. You never know when you're going to run into troubles out on the road; therefore, investing in extra wires can be a lifesaver.
External Quad Screen Processors
If you're trying to split your screen or have multiple displays at once, then an external quad screen can help you. This can come in handy when you have more than one camera installed or mounted on your RV.
Microphone Relocation
Not all rearview cameras come with a microphone, and honestly, they are not needed. They can help you determine the direction of the incoming hazard, but they aren't going to help you in the long run.
Safety Lighting
You can attach safety lighting if you want to attach one to your RV. This can help you in a crisis when your RV malfunctions or the engine isn't working right. This can help notify other drivers of your RV's malfunctions and prepare them for any incoming trouble.
Conclusion
As you can see, an RV rear view camera can come in handy when you're driving your RV. It can help you locate your blind spots and help increase your safety while you're traveling out on the open road. Weather conditions, wildlife, and construction can easily make its way into your blind spot and cause you to get into an accident.
It's been proven that a rearview camera can prevent accidents while driving. Anyone can miss something in their blind spot, so don't think that you don't need extra vision. If you're going to choose a rearview camera, you should go with the 120-degree angle. This will give you enough coverage where you can see people in other lanes and other obstacles that are outside of the road but also gives you a clear enough vision of your surrounding area.

Be sure to check with your insurance company about discounts on your premiums for having rearview a camera system on your vehicle. Most vehicle insurance companies will give a sizable discount to vehicles with rearview cameras because they have been proven to reduce accidents and thus, reduce the amount of money insurance companies would have to pay out to honor any claims.