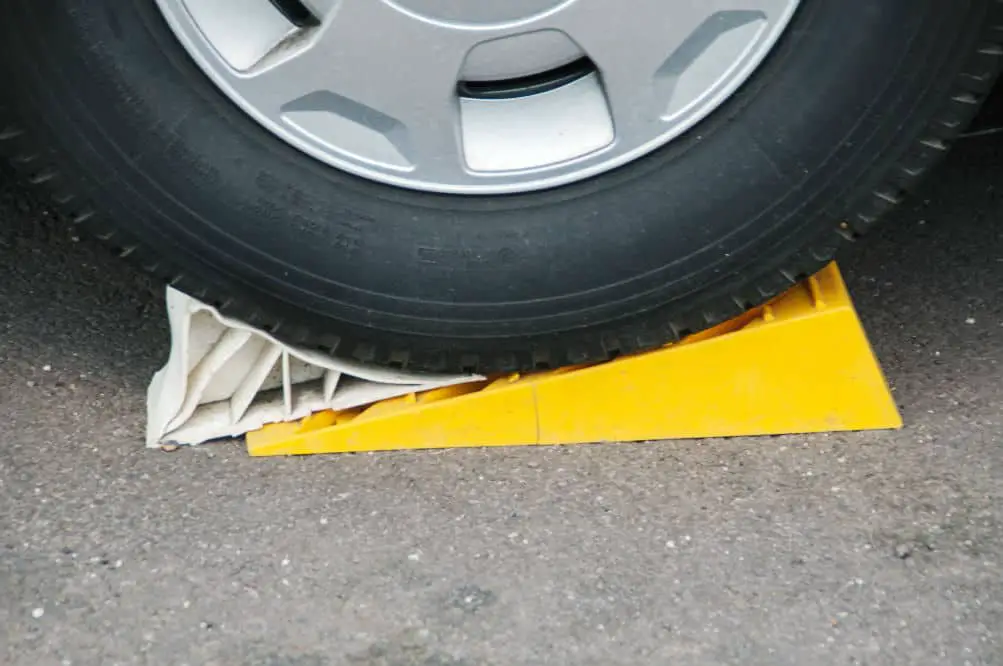 RV Leveling Blocks Compared





Tri-Lynx 00015 Lynx Levelers - 10 Pack , Orange
BUNKERWALL Leveler Ramps and Chock Blocks for Camper RV Travel Trailer or Motorhome - Complete Leveling Accessories Set BW4201
Camco Camper/RV Stabilizing Jack Pads | Features Interlocking Design & Includes Handy Strap for RV Storage and Organization Molded of Strong UV Stabilized Polypropylene 4-Pack (44595)
Camco Heavy Duty Leveling Blocks | Ideal For Leveling Single Wheels, Double Wheels, Hydraulic Jacks, Tongue Jacks, and More | Yellow | 10-pack (44505)
ANDERSEN HITCHES | RV Accessories | Camper Leveler System Must Have RV | Camping Travel Easy Storage Jack stabilizer Block | Levelers Blocks for Campers and Fifth Wheels | 3604

BUNKERWALL Leveler Ramps and Chock Blocks for Camper RV Travel Trailer or Motorhome - Complete Leveling Accessories Set BW4201

Camco Camper/RV Stabilizing Jack Pads | Features Interlocking Design & Includes Handy Strap for RV Storage and Organization Molded of Strong UV Stabilized Polypropylene 4-Pack (44595)

Camco Heavy Duty Leveling Blocks | Ideal For Leveling Single Wheels, Double Wheels, Hydraulic Jacks, Tongue Jacks, and More | Yellow | 10-pack (44505)
RV Leveling Blocks Reviews
Best Overall: Tri-Lynx 00015 Lynx Levelers

These are best-selling modular designed RV levelers from Tri-Lynx who have been manufacturing quality RV levelers for 25 years. This leveler system is designed to withstand up to 40,000 lbs. of weight so they are suitable for even the biggest of vehicles.
Easily put together by clipping each piece on top of the other, you can create a pyramid shape with the number of levelers you need for the required height for each stack. Simply drive your vehicle forward so that each wheel is on an individual stack.
These levelers can be used as supports for other stabilizing equipment; they are suitable for supporting and leveling trailers, caravans, motorhomes and can also be used as ramps for car maintenance.
The 10-piece set of levelers come in a handy and durable bag so they can be stored easily in your RV for use at any location. Tri-Lynx RV levelers are made in the US and come with a full 10-year warranty.
Sale

Tri-Lynx 00015 Lynx Levelers - 10 Pack , Orange
Lynx Recreational Vehicle Leveling Kit, 10/Pack
Modular designed levelers not only configure to fit any leveling function, but they also withstand tremendous weight
To use: simply set them into a pyramid shape to the desired height that the RV needs to be raised and drive onto the stack
The levelers can also be used as a support base for other stabilizing equipment
PROS
CONS
CHECK LATEST PRICE ON AMAZON.COM
Best RV Ramp: Bunkerwall Leveler Ramps and Chock Blocks

The Bunkerwall leveler ramps and chocks are an ideal solution to finding a safe and secure way for your RV to sit level on uneven or inclined surfaces. Simply drive on and place the chocks against each tire
Each of the two camper wheel leveling ramps is 7.5 inches wide so they are suitable for most standard tire sizes. They are constructed from high-density polyurethane which is strong enough to take loads of 8,000 pounds per axle, meaning it can safely be used with RVs. The height of the ramps is 3.8 inches to give sufficient clearance underneath and keep your RV level while it sits on the ramps.
Two chocks are also supplied which interlock perfectly with the ramps to ensure your RV, caravan, trailer or motorhome sits securely and stable at all times. The ramps and chocks come with a convenient nylon carry bag which ensures they stay clean while stored, plus it keeps all the parts together so that they don't get lost in your garage or shed.

BUNKERWALL Leveler Ramps and Chock Blocks for Camper RV Travel Trailer or Motorhome - Complete Leveling Accessories Set BW4201
★ Stabilize and keep your caravan, RV, travel trailer or motorhome level when parked on an uneven surface. Helps appliances and tanks operate more efficiently.
★ Value bundle includes two camper wheel leveling ramps, two interlocking chocks and a strong nylon carry bag.
★ Ample size makes leveling easier. Chocks are designed to interlock with ramps to ensure a secure and safe fit. Included bag will keep everything together and keep your vehicles interior free of dirt and mud when in storage.
★ Easy drive on levelers raise your recreational vehicle in step increments. A fast and easy alternative to camping vehicle stabilizer blocks. After you travel you will be ready in minutes.
★ Ramp width is 7.5 inches, lift wheels up to 3.8 inches, with 8,000 lb maximum weight capacity per axle. Constructed of the lightweight but durable material high-density polyethylene, designed to hold a heavy load.
PROS
CONS
CHECK LATEST PRICE ON AMAZON.COM
Best Budget: Camco RV Stabilizing Jack Pads

This is a simple solution to what is often a difficult problem when parking and securing your RV on softer ground. This can often lead to your RV sitting unevenly or worse, being unstable when you have lowered the stabilizers.
The jack pads come in a pack of four and when they are interlocked they form a handle on one edge so that they can be carried wherever they are needed. They also have a Velcro wraparound to keep them all together when they are not in use.
Nothing could be simpler in terms of using them. All you need to do is make sure the flat side is face down then lower your swing arm support jacks so that they sit on the jack pads. They can take loads of up to 6,000 lbs., and the grid pattern on top means there should be no slippage when the base of the jack is sitting on them.
The pads' dimensions are 9 inches x 6.5 inches and they are 1 inch deep, making them thick enough for use with trailer stack jacks and caravan tongue jacks. The pads are made from tough polypropylene and are also UV stabilized which means they will not weaken or discolor when exposed to bright sunshine.
Sale

PROS
CONS
CHECK LATEST PRICE ON AMAZON.COM
Best Heavy Duty: Camco Heavy Duty Leveling Blocks

These heavy-duty leveling blocks from Camco give RV users the ideal platform for leveling their vehicle in the sound knowledge it is secure and safe. The blocks come in a pack of 10 individual pieces which can all be interlocked together. This allows you to form a block which suits the size of your vehicle or trailer plus take account of how soft the ground is underneath.
Once you have assessed this and stacked the pieces together, you can then drive your RV onto the blocks or lower stabilizer arms onto them. They are suitable for tandem axles, 5th wheel jacks, tongue jacks, hydraulic jacks, and both single and double wheels.
Apart from being heavy duty and durable, these leveling blocks are also resistant to any damage that strong sunlight might cause thanks to UV stabilizing resin. A great extra is the zipped storage bag which is supplied with the leveler blocks meaning you can store them safely whenever they are not being used.
Sale

Camco Heavy Duty Leveling Blocks | Ideal For Leveling Single Wheels, Double Wheels, Hydraulic Jacks, Tongue Jacks, and More | Yellow | 10-pack (44505)
Provides Safe and Easy RV Leveling: Interlocking blocks stack to the desired height for customizable leveling
Compatibility: Can be used with single wheels, double wheels, hydraulic jacks, tongue jacks, stabilizer jacks, fifth wheel jacks and tandem axles
Heavy-Duty: Made of durable resin
Dimensions: 8 ½-inches x 8 ½-inches x 1 ½-inch. As the blocks are nested together, each block adds 1-inch of additional height
Simple to Carry and Store: Includes a zippered storage bag with handle
PROS
CONS
CHECK LATEST PRICE ON AMAZON.COM
Easiest to Use: Andersen Camper Leveler 3604

Products which are designed to level trailers don't come much easier to use than the Andersen Camper Leveler 3604. It comes in two pieces which together form the leveler. All you need to do to level your RV or trailer is to drive each wheel on to the larger of the two parts which is curved in shape.
Once it is on this part, the second part, which is wedge-shaped, is placed underneath to secure everything. The beauty of this ingenious system of leveling is that you get your trailer or RV level the first time, which saves you the inconvenience of having to back up and try multiple times.
The leveler can lift wheels up to a maximum of four inches off the ground, although it can lift to as little as 1/2 inch if this is what is required. The safe working weight of the Anderson Camper Leveler is an impressive 30,000 lbs., which is much higher than many similar products.
Sale

ANDERSEN HITCHES | RV Accessories | Camper Leveler System Must Have RV | Camping Travel Easy Storage Jack stabilizer Block | Levelers Blocks for Campers and Fifth Wheels | 3604
🛻[MUST HAVE FOR CAMPERS OR FIFTH WHEEL]: Works great on trailers up to 30,000 lbs and with tires up to 32" diameter. The Andersen Camper Leveler provides 'dead-on' leveling at any increment from 1/2" to 4" - no other leveler is this precise - or this easy to use!
🛻[FAST & PRECISE LEVELING]: Avoid the hassle of setting up your camper with travel trailer leveling blocks or wooden planks under your tires. Make trailer leveling a fast and precise task. Simply level your trailer any increment between 1/2" and 4" in less than 5 minutes.
🛻[EASY TO USE]: Just drive on, decide how high you want it and place the chocks! You'll be ready to go dirt biking or hiking in no time- It's that simple to use. You'll never want to travel without this leveling system again!
🛻[BUILT IN USA]: As a US-based company, we are here to create premier towing products that improve the journey from point A to point B. That's why we don't just make hitches for trailers, we make hitches for people like you--the recreational travelers, hard workers, and avid sportsmen.
🛻[MONEY BACK WARRANTY]: Your satisfaction is our only pursuit. If you have any trouble for any reason at all, we will refund or replace this item for you. We hope that you enjoy your camper levelers!
PROS
CONS
CHECK LATEST PRICE ON AMAZON.COM
RV Leveling Blocks Buyers Guide
Why RV Level Blocks Are Important
It doesn't get much better than being able to get away from the hustle and bustle of the city and set up home in your RV at some idyllic spot, even if it's only for a few days.
However, before you start relaxing there are a couple matters to deal with in terms of your RV, so that your trip is an enjoyable and safe one. The primary job is to make sure your RV is level and secure, and the way to do this is by using RV leveler blocks
One of the main reasons RV leveler blocks are important is to make the time you spend in it as comfortable as possible. This is particularly true at night when trying to sleep. Imagine you and your family trying to get some shut-eye while at the same time trying not to roll out of bed.
Other reasons include the functioning of equipment such as your refrigerator, which works best when it is level. Your RV must be level to ensure that any readings you take are accurate, such as water tank levels, and to prevent your RV's slide-outs being damaged, which can happen if the vehicle is uneven.
Things to Consider Before Buying Leveling Blocks
Although RV level blocks are relatively simple products, it does not mean you buy them without any thought to the pros and cons of each one. Here are the main features that you need to consider before buying:
Material
Are they durable enough to withstand being used multiple times?
UV Stabilization
Can they withstand sunlight or will the sun's rays damage them?
Maximum weight
Is it capable of taking the weight of your RV?
Dimensions
Is it the right size of your vehicle's tires?
Ground
Are they suitable for all ground types, especially soft ground?
Ease of use
Are they simple to set up and drive on to/lower the stabilizer?
Safety
How secure do they make your vehicle when it is sitting on the blocks?
Price
Are they value for money, especially if you need to buy more than one set?
RV Leveling Blocks Accessories to Consider: The Camco T-Level
While you may think you will know whether your RV is level just by looking at it, why not make 100% certain by using a spirit level. The Camco T-Level takes all the guess work out of it, and for the less than the price of a cup of coffee you will know absolutely when your RV is level.