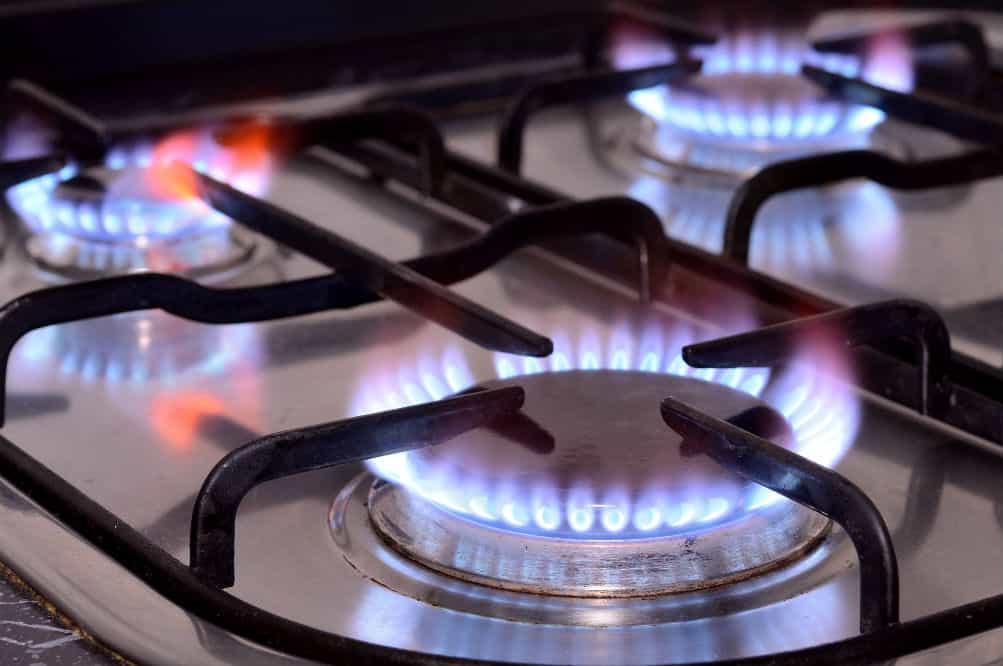 RV Stoves Comparison Chart




Coleman Gas Camping Stove | Classic Propane Stove, 2 Burner, 4.1 x 21.9 x 13.7 Inches
Atwood (56494 DV 20S Stainless Steel Drop-in 2-Burner
Atwood (56472) DV 30S Stainless Steel Drop-In 3-Burner Cooktop
Suburban 3206A Gas Range with Conventional Burners - Black w/Piezo Ignition, 17"

Coleman Gas Camping Stove | Classic Propane Stove, 2 Burner, 4.1 x 21.9 x 13.7 Inches

Atwood (56494 DV 20S Stainless Steel Drop-in 2-Burner

Atwood (56472) DV 30S Stainless Steel Drop-In 3-Burner Cooktop

Suburban 3206A Gas Range with Conventional Burners - Black w/Piezo Ignition, 17"
RV Stove Reviews

There can be few better smells than food being cooked on a camp stove, and this will be the case when you fire up and start showing off your culinary skills with the best camping stove we have reviewed, which is the Coleman Classic Propane Stove.
It has two burners which are both adjustable using the front dials, so you can set the temperature on each one independently. When using the two burners the stainless-steel grate has the capacity for one 12-inch pan and one 10-inch pan to be cooking simultaneously.
As the name suggests this camping stove is heated using propane gas and uses proprietary technology to reduce fuel consumption without reducing the cooking power which can reach 20,000 BTUs.
If the wind gets up there's no need to be concerned about the flames being extinguished. The stove's cover acts as a wind block to allow you to carry on cooking without being interrupted. After you've used the stove and closed the lid it is easily stored in your RV thanks to being only 5.5 inches deep.
Sale

Coleman Gas Camping Stove | Classic Propane Stove, 2 Burner, 4.1 x 21.9 x 13.7 Inches
Cooking power: Up to 20,000 total BTUs. Fits a 12-inch and 10-inch pan at the same time
2 adjustable burners: For precise temperature control
Wind-blocking panels: Shield burners from wind
Pressure regulator: Pressure-control technology for consistent performance, even in extreme conditions
Runtime: Up to 1 hour on high on one 16.4 oz. Propane cylinder (sold separately)
Pros
Twin adjustable burners
Can accommodate two pans
Cover acts as wind block
Easy to store
Cons
Difficult to get a low flame
No main safety shut off
CHECK LATEST PRICE ON AMAZON.COM

Where you have an RV with a worktop area that is limited in terms of space and are looking for the best 2-burner stove which you can drop in to it, then you need look further than this offering from Atwood. It is an ideal size for tight spaces at only 19 inches by 16 inches by 7 inches, and it is also suitable if there are weight restrictions, as it weighs a mere 10 lbs.
The drop-in space required is only 3 inches so even in RVs which have the smallest of cooking areas and worktops, it should fit. For cooking, you have two burners which are controllable using the dials situated at the front of the stove top. The larger burner has an oval grate and can produce 7200 BTUs, and the smaller one produces 5200 BTUs with a circular grate.

Atwood (56494 DV 20S Stainless Steel Drop-in 2-Burner
Atwood/Wedgewood VISION DROP-IN COOKTOP - Stylish lightweight drop-ins designed for when weight restrictions and tight space are a concern
The two-burner features one 7200 BTU burner with a large, oval grate and one 5200 BTU burner with standard circular grate
The three-burner features one 7200 BTU burner with a large, oval grate and two 5200 BTU burners with circular grates
A cover with wind guards is also available as a special order
The two-burner features one 7200 BTU burner with a large oval grate and one 5200 BTU burner with a standard circular grate
Pros
Ideal for small spaces
Only 3 inches depth required
Weighs only 10 lbs.
Two adjustable burners
Cons
Burners are lit manually
A bit pricey for its size
CHECK LATEST PRICE ON AMAZON.COM

If your RV has the space available and you want to install a stove top with more cooking capacity, then the best 3-burner stove currently being offered is this stainless-steel cooktop from Atwood. All three of the burners have flame controllers so you have the maximum amount of cooking convenience.
In terms of the heat they produce, the largest of the three burners has an output of 7,200 BTUs, and the two smaller burners output up to 5,200 BTUs each. The width of this 3-burner stove is 20.5 inches, and it has a depth of 16.75 inches which gives you plenty of room for your pans without taking up too much space on the worktop.
The cooker top is made from stainless steel which protects it against corrosion caused by spillage or water boiling over. To give further protection, the stove has a cover which can double up as a wind guard whilst you are cooking.

Atwood (56472) DV 30S Stainless Steel Drop-In 3-Burner Cooktop
DIMENSIONS - Overall 20-1/2" Width x 16-3/4" Deep x 4-1/2" Height.
POWERFUL - 7,200 BTU burner offers plenty of power for cooking all types of food. The two 5,200 BTU burner are perfect for preparing your side dishes simultaneously.
PRECISION COOKING - Infinite control knobs allow you to cook with precision.
EASY CLEANING - One piece surface for cleaner cooking area.
CONVENIENT - Wind guard covers to protect your cooktop and increase countertop space when cooktop is not in use.
Pros
3 burners
Stainless steel finish
Can have 3 pots cooking simultaneously
Cover acts as a wind guard
Cons
Burner lights manually
No safety cut-off valve
CHECK LATEST PRICE ON AMAZON.COM
Best 12v Stove:
If you are not a fan of using gas for cooking in your RV then you want the best 12v stove that can be powered using your RV's battery. That stove is the RoadPro 12-Volt Portable Stove which is designed to look very much like a large lunch box.
Obviously, this cannot be used to cook from scratch in same the way you can with gas flames, but when you have pre-cooked food that needs to be heated up for eating, then this is an ideal solution.
To operate it, all you need to do is plug it in to the lighter socket of your vehicle and it will warm up to a temperature of 300°F. It can be used to heat stews, fries, rice, beans and even chops can be heated up with it. One thing that it won't burn is your bank balance due it is very competitive pricing.
Pros
Easy to use
Heats to 300°
Useful carry handle
Good value for money
Cons
Lid latch is flimsy
Can discharge battery if left on

If you want a cooker for your RV that is as close as it gets to cooking at home then you should consider the Suburban Gas Range, which is easily the best RV range stove we have encountered. Its width is 17 inches which means you will need a decent sized cooking area in your RV for it to fit.
The cooking facilities on the stove include a high-output burner with an impressive 9,000 BTUs, and two smaller burners which each provide cooking power of 6,5000 each. All the burners are adjustable so you have total control over your cooking.
There is also an oven which is fully controllable too, and can be used for baking, roasting and basting all sorts of tasty food such as chicken, beef and pork. Last, but not least, it has automatic ignition so there no need to mess about with matches to start cooking.

Pros
3 controllable burners
High heating power
Oven with full control
Auto-ignition
Cons
Burner grate is very thin
High price
CHECK LATEST PRICE ON AMAZON.COM
Best Stove and Sink Combo:
If you want all the convenience of your kitchen at home with a stove to cook and a sink to wash and clean with then say hello to the best stove and sink combo for JVs on the market in the shape of the Domestic Combo. The combo has two gas burners which need to be lit manually, but once they are alight they give out an impressive level of heat for cooking.
On the left is the larger burner which produces 5900 BTUs and the right-hand burner provides 3700 BTUs. The stove has enough room for two pots to be used at the same time, and as each burner is adjustable they can cook at whatever heat you require.
We also have the sink to the left of the burners which is so convenient for pouring away water, or excess liquid. Once all the delicious food you have cooked has been eaten the sink can then be used for the washing up. Who's drying?!?
Pros
Two high power burners
Enough room for two pots
Temperature controls
Stainless steel to prevent corrosion
Cons
Must be lit manually
Gas and water install required
RV Stove Buyers Guide
Benefits of Having an RV Stove
The most obvious benefit is the ability to cook meals for you and your family while you are on a camping trip in your RV. Otherwise, you are reliant on finding local places to eat, which can be expensive. Having cooking facilities also allows you to invite neighboring campers over for something to eat which is always a great way for you and your family to make new friends.
Things to Consider Before Buying a Stove
Space Required
It is vital that you check the dimensions of any RV stove you are considering and ensure it is compatible with your worktop space and depth.
Installation
Some RV stoves can require quite a bit of installation including connecting gas and water in some instances.
Cooking Capacity
The size of your family might influence this, where you must decide whether a stove with more burners might be a wiser move if there are several of you needing to be fed at each mealtime.
Lighting
Some basic stoves don't ignite automatically, so if you hate the idea of having to light your stove with matches etc. look for one with auto ignition.
Tips for Maintaining an RV Stove
Maintaining your RV stove is relatively simple but as such, it is often ignored. To keep your RV stove in a safe and working condition here are a couple of tips to help.
Clean spills immediately
Although many stoves are made from stainless steel you should still wipe away any spillages immediately. This not only keeps the stove in top condition it reduces the chance of any liquid getting into to the controls and damaging them.
Check gas connections regularly
Always look at gas connections, hoses, and valves to check for any signs of damage or wear. This is a vital in relation to the prevention of gas leaks and the dangerous consequences they could lead to.