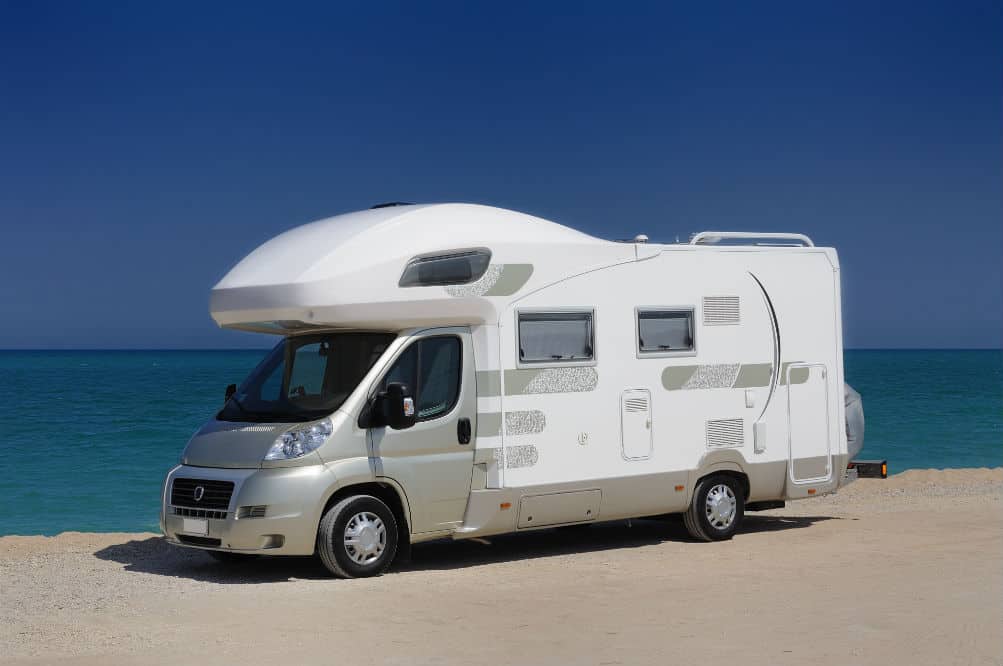 RV Holding Tank Treatment Comparison Chart
Best Toilet Paper Digester





Walex PPSGBG Porta-Pak Commercial Holding Tank Deodorizer Drop-Ins, Sunglow Scent (Pack of 50)
Camco TST Ultra-Concentrated Orange Citrus Scent RV Toilet Treatment Drop-Ins, Formaldehyde Free, Breaks Down Waste And Tissue, Septic Tank Safe, 30-Pack (41183)
HAPPY CAMPERS RV Holding Tank Treatment - 64 Treatments
Eco-Smart Free & Clear Toss-Ins Holding Tank Deodorant (Pack of 12) – Thetford 94032
Thetford 24452 Tissue Digester

Walex PPSGBG Porta-Pak Commercial Holding Tank Deodorizer Drop-Ins, Sunglow Scent (Pack of 50)

Camco TST Ultra-Concentrated Orange Citrus Scent RV Toilet Treatment Drop-Ins, Formaldehyde Free, Breaks Down Waste And Tissue, Septic Tank Safe, 30-Pack (41183)

Eco-Smart Free & Clear Toss-Ins Holding Tank Deodorant (Pack of 12) – Thetford 94032
Best Toilet Paper Digester

Thetford 24452 Tissue Digester
RV Holding Tank Treatment Reviews

Whenever you are away from home and living in your RV, you want the toilet in your RV to stay clean, hygienic and fresh. To help you achieve this you need the best RV toilet chemicals available, and in our experience, that must be the Walex Porta-Pak Holding Tank Deodorizer.
It comes in a pack of 50 toilet paper tablets and is one of the highest rated products of its type at getting rid of unpleasant odors emanating from your RV toilet. You only need to use one tablet every 7 days, and all you do is simply add it to the bowl as you flush the toilet. It will dissolve quickly and get to work right away.
When in the holding tank, Walex Porta-Pak tablets will break down solid waste and toilet paper to eliminate smells. One thing to note is that although the tablets have a distinctive blue color, they will not dye or stain the toilet bowl. They are also formaldehyde free which should reassure you that there are no highly toxic substances in your RV or trailer.
Sale

Pros
Easy to use
Dissolves quickly
Breaks down solid waste and paper
Formaldehyde-free
Cons
A limited effect in very hot temperatures
A bit pricey
CHECK LATEST PRICE ON AMAZON.COM

If you love getting value for your money, especially when you are buying something as basic as a cleaning product, then you need to read on because we are about to reveal the best budget RV toilet paper tablets. They are the Camco Ultra-Concentrated RV Toilet Treatment Drop-Ins which come in a pack of 30 treatments for around $20.
Camco drop-ins can be used for RVs toilets, and portable toilets of the sort you take on camping trips. They can also be used in septic tanks, and toilets aboard boats. Simply drop a tablet into the waste tank after it has been emptied and re-filled with around 2 gallons of water.
Once it has dissolved it will start breaking down toilet paper and solid waste. Its citrus orange scent will also help to control unpleasant smells and odors to keep your RV smelling fresh and clean.
Sale

Pros
Simply drop in the waste tank to use
Suitable for portable toilets
Citrus smell to get rid of odors
Low price
Cons
Gel bags can dissolve in a packet
Need changing often
CHECK LATEST PRICE ON AMAZON.COM

For those of you with larger RVs, it is likely that the tanks used for the toilet are bigger than most. This is where you need RV toilet tablets that are suitable for big tanks. Having researched several, we think that the best RV toilet paper tablet for big tanks is the Happy Campers Organic RV Holding Tank Treatment.
In truth, they aren't really tablets but instead, come in organic powder form. You can use the treatment to clean and improve the functioning of both the black tank and grey tank of your RV toilet system. 1 scoop can treat up to 40 gallons in your black tank, and 1 scoop can do the same for your grey tank.
In the black or holding tank, the treatment will start to break down solid waste and paper to the point where it is effectively liquified. It will also eliminate odors completely and not just replace them with chemical smells which can be just as unpleasant. Unlike many RV toilet tablets, Happy Camper's treatment can work in both cold and hot conditions.

HAPPY CAMPERS RV Holding Tank Treatment - 64 Treatments
ODOR FREE: Eliminates odors in the RV holding tank. Absolutely no chemical or sewer smell.
Septic tank friendly
EFFECTIVE: In extreme hot & cold temperatures ( over 100 Deg)
EXTENDED DUMP INTERVAL: Keeps on working ( don't have to add more before dumping )
LIQUIFY: Waste solids & most ordinary household tissue ( no expensive special tissue needed )
Pros
Made from safe organic ingredients
Can work in both cold and hot temperatures
Liquifies solid and paper waste
Eliminates waste and chemical odors
Cons
Can set if not stirred when adding
May leave powder residue
CHECK LATEST PRICE ON AMAZON.COM

With any sort of cleaning product, there is always a need to consider what chemicals it contains and a potential concern about whether or not they can harm the environment. With Thetford Eco-Smart Tank Holding Deodorant, there are no such concerns as they are the best eco-friendly RV toilet paper tablets available.
They are for use in your RV toilet's holding tank and to use them all you need to do is throw one of the 12 packets, which comes in each box, into the tank. They have 3-in-1 functions as first they break down solid waste and toilet paper. Secondly, they act to eliminate the odors that can emanate from the holding tank.
Finally, the detergent in the formula helps to keep the toilet's pipes clean and clear so that blockages are less likely to occur. Being an eco-friendly product means all its ingredients are biodegradable so when the waste tank is emptied, these ingredients are easily broken down naturally thus preventing any harm to the environment.

Eco-Smart Free & Clear Toss-Ins Holding Tank Deodorant (Pack of 12) – Thetford 94032
[UTILITY]: Eco Smart Toss-Ins is a treatment that can be used in RV, marine, and portable toilets holding tanks
[CONVENIENCE]: Toss-Ins comes in an easy-to-store foil zipper bag containing 12 - 1.5oz individual deodorizer packets, ready to dispense
[SAFETY]: The biodegradable formula works around the clock, in all weather conditions, to eliminate the odors in waste holding tanks or septic tanks
[VERSATILITY]: The 3-in-1 formula, containing a powerful deodorizer, a waste digester, and a detergent, keeps odors under control, breaks down and liquefies waste and keeps the tank and drain lines clean
[FUNCTIONALITY]: Eco-Smart Toss-Ins comes in water-soluble packets which break down fast, keeping odors under control
Pros
Eco-friendly
Breaks down solid waste and paper
Eliminates odors
Keeps lines and drains clean
Cons
Packets prone to splitting open in box
Only 12 per purchase
CHECK LATEST PRICE ON AMAZON.COM

On a practical level, one of the best ways to ensure your RV toilet never gets blocked up is to use an effective toilet paper digester. Having looked at many of these types of products, the we liked the best is the Thetford 24452 Tissue Digester. It comes in a 19-ounce bottle and to use it, simply pour it into your RV toilet bowl.
It comes in powder form but as it's in a bottle there's no need to mess about scoops and the like. Thetford's formula contains special enzymes which do the job of breaking down toilet tissue in your black or holding tank. This tissue digester also helps to unclog lines which are blocked with paper.
The beauty of this formula is that it is biodegradable so when the holding tank is emptied there is no danger of any harmful chemicals harming the environment. You'll also be delighted by the price of this product which is less than $20 so it is a very cost-effective way of cleaning and maintaining your RV toilet by ensuring toilet paper is broken down properly.
Pros
Biodegradable formula
Special enzymes to break down the paper
Clean blocked lines
Great price
Cons
Doesn't eliminate odors
Cap can be difficult to close
CHECK LATEST PRICE ON AMAZON.COM
RV Toilet Paper Tablets Buyers Guide
Benefits of using RV Toilet Paper Tablets
There are several benefits of using RV toilet paper tablets, and these apply whether they come in tablet or powder form.
The primary reason is that they can break down and liquefy both solid waste and toilet paper. This makes it easier for the black or holding tank to be emptied. The tablets also prevent lumps of solid waste and paper becoming clumped together which can cause difficulties in emptying the tank, and even lead to blockage.
By reducing the solid waste and paper, the tablets also help to reduce the chances of paper causing a blockage in any of the water or drainage lines. Some also have detergent in their formula which cleans these lines and reduces the chances of blockages even more.
Foul odors are an undesirable aspect of many toilets and are a particular problem when it comes to RV toilets, where the waste remains in the holding tank. Thankfully, most RV toilet paper tabs can help eliminate these horrible odors to keep your RV smelling fresh and clean.
Things to Consider Before Buying Toilet Paper Tablets
Cost
There can be big differences in the cost of toilet paper tablets and this can be magnified based on how many tablets you get with each purchase. A low price isn't much good if you must make multiple purchases because the number of tablets supplied each time is low.
Odor Elimination
Not every tablet or powder eliminates odors. Some are designed purely for their cleaning benefits, so always check if you want a tablet that will help keep your RV smelling nice.
Tablet or Powder
Although we are discussing toilet paper tablets, many of the products come in powder form. A powder is no less effective, but if you are concerned about having to measure out an amount then tablets might be best for you.
Eco-Friendly
Although none of the products we have reviewed contain any dangerous chemicals such as formaldehyde, some may have ingredients which are not regarded as eco-friendly. If the environment is something you care deeply about, then there are several RV toilet paper tablets and powders which are biodegradable and thus not harmful to the environment.